YaSM Project - Process Evaluation
Jump to navigation
Jump to search
Project step 1  ◀   Project step 2: Assessing the current situation    ▶ Project step 3
An analysis of the current service management processes should precede any process reorganization. The assessment will make it possible to decide which current processes may be left unchanged and where, on the other hand, there is an especially urgent need for action.
Evaluating the current processes
At times organizations choose to painstakingly document their existing processes when they go about analyzing the current situation.
We have experienced that this effort does not usually justify the means. Too much focus on the current, often outdated working practices tends to obstruct one's sight when redesigning processes towards simpler, more effective ways.
Instead, we recommend identifying weaknesses and opportunities by evaluating the current processes against best practice.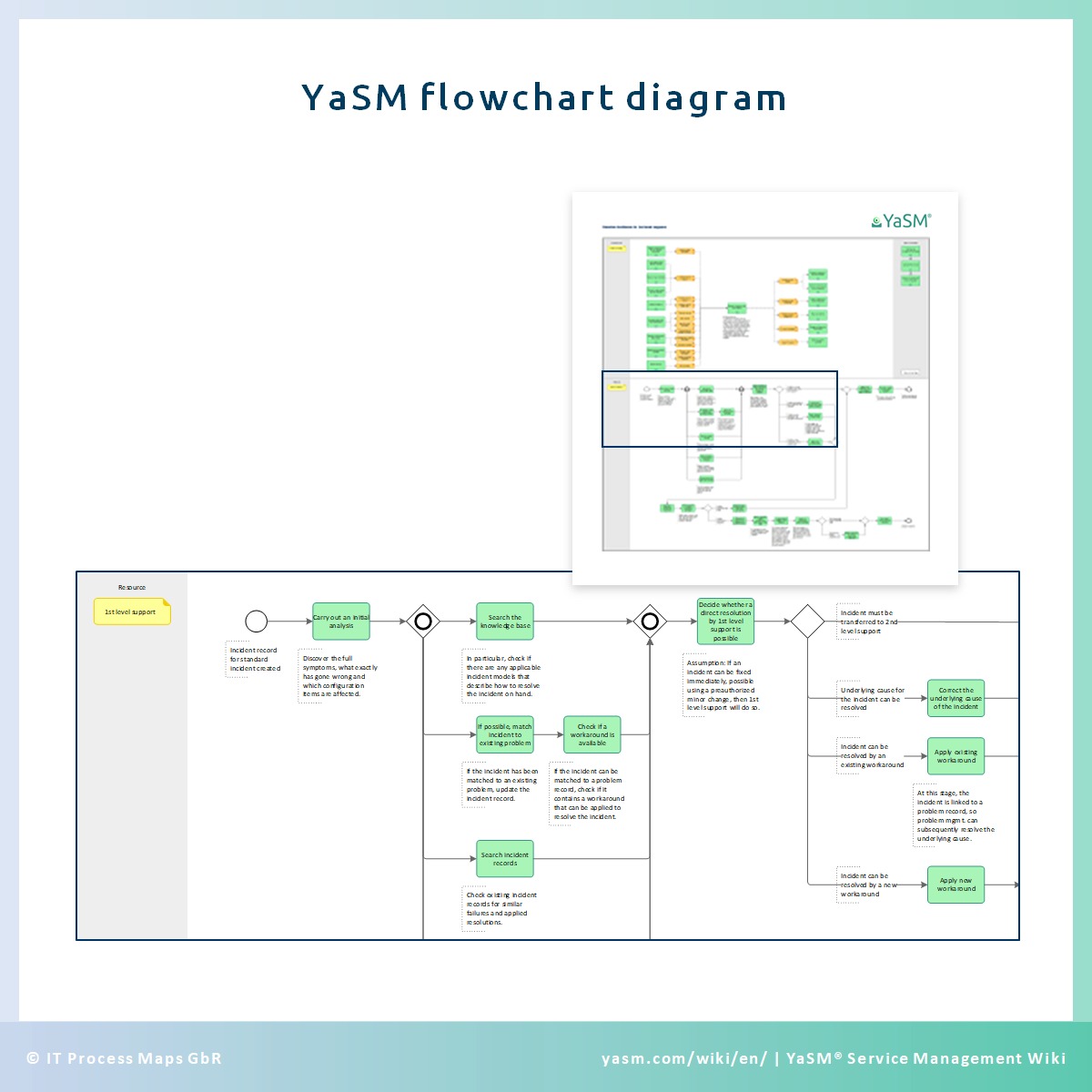 The YaSM® Process Map provides a solid basis for this task. For every process, the YaSM model describes its interfaces and the process activities (see figure 1). This allows identifying possible issues by comparing the organization's current processes with the YaSM recommendations.
Since YaSM is aligned with other service management standards and frameworks, it is also possible to assess the current processes against those. For example, a number of publications are available for self-assessments against ISO 20000 or ITIL®.
Staff from various levels of the service provider organization, including top management, should take part in the assessment, to ensure that strategic as well as operational viewpoints are considered.
Results
List of weaknesses and opportunities to be addressed by the introduction of YaSM-aligned processes.
Notes
Is based on: The YaSM Process Map. - Document: YaSM Implementation Guide.
By:  Andrea Kempter 
  and  Stefan Kempter 
, IT Process Maps.
Objective › Evaluating the current processes › Results