YaSM Project - Service Management Process Design
Jump to navigation
Jump to search
Project step 3  ◀   Project step 4: Designing the processes in detail    ▶ Project step 5
This step is about specifying in detail which activities need to be performed within each service management process.
Typically, the process owners will be responsible for this task. All relevant parties should be involved, especially members of staff who will execute the processes, to ensure that their experiences and knowledge is taken into account when designing the processes.
Flowchart diagrams to support the documentation of the processes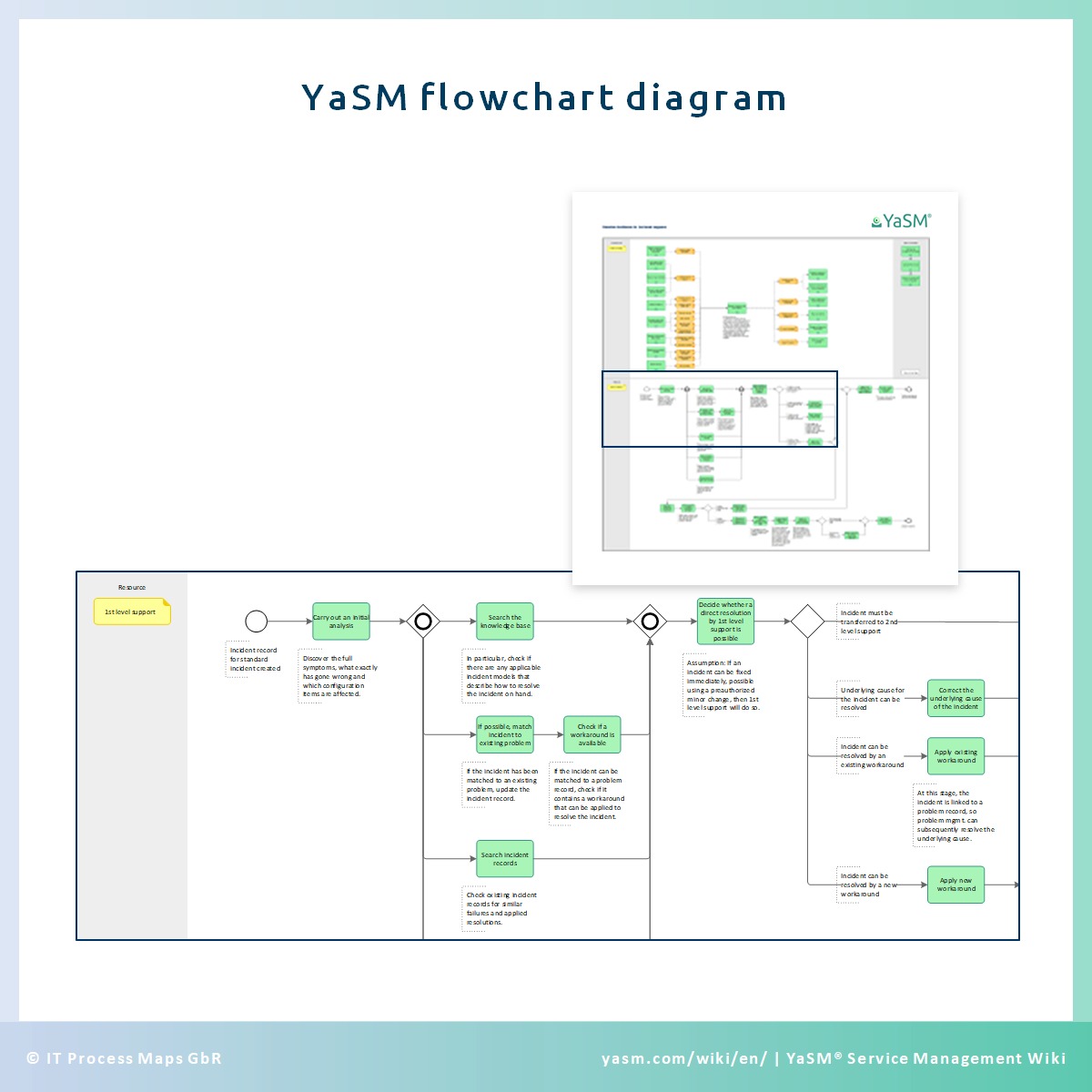 The process designs are usually documented in the form of flowchart diagrams. These should provide a clear idea of the required activities and their sequential order, without going into unnecessary detail. The diagrams will also specify the roles responsible for executing the activities.
The YaSM® Process Map supports this task with a complete set of flowcharts which can be adapted to the specific needs of particular organizations (see figure 1).
To keep the process diagrams readable and focused, additional information to support the process execution should be attached to the flowchart diagrams in the form of linked documents. An example would be a document containing detailed instructions for the registration and routing of incidents or service requests in 1st level support.

Results
Detailed process descriptions in the form of flowchart diagrams
Possibly: Additional guidelines, instructions, etc.
Notes
Is based on: The YaSM Process Map. - Document: YaSM Implementation Guide.
By:  Andrea Kempter 
  and  Stefan Kempter 
, IT Process Maps.
Objective › Flowchart diagrams › Results