YaSM Project - Service Management Process Structure
Jump to navigation
Jump to search
Project step 2  ◀   Project step 3: Defining the to-be process structure    ▶ Project step 4
The results from the analysis of the current service management processes provide the basis for developing the to-be process structure.
Listing the processes to be introduced or improved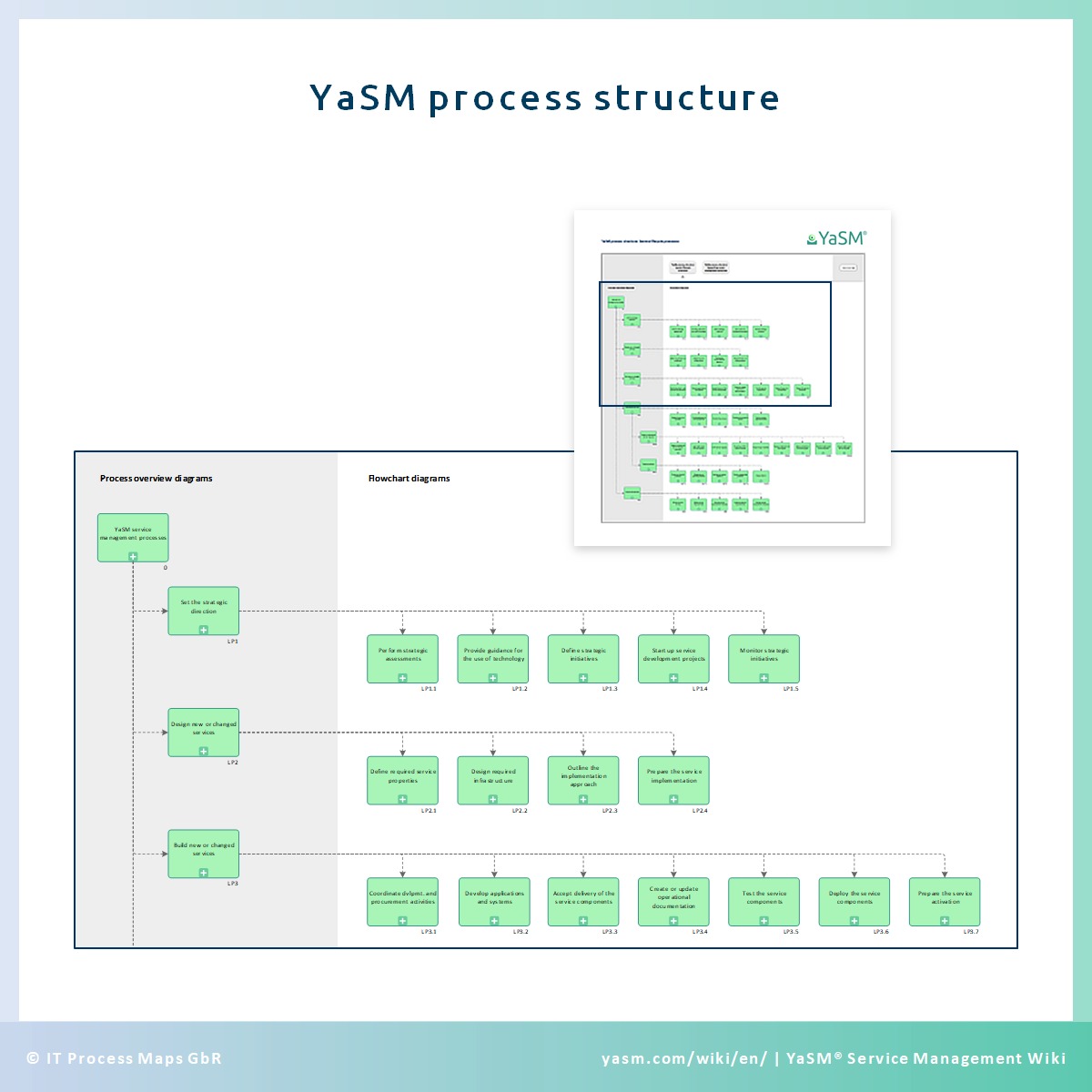 As a first step, a list should be drawn up with the processes and sub-processes which are to be introduced or improved.
The YaSM® Process Map includes a hierarchical structure of service management processes which can be used as a starting point (see figure 1).
Defining the process interfaces
Once the list of processes is complete, the process interfaces should be defined: It must be determined which inputs each process needs from other processes, and which outputs it must produce so that subsequent processes are able to function. This includes establishing precise definitions of the process inputs and outputs.
To help with this task, the YaSM® Process Map includes various types of diagrams and documents: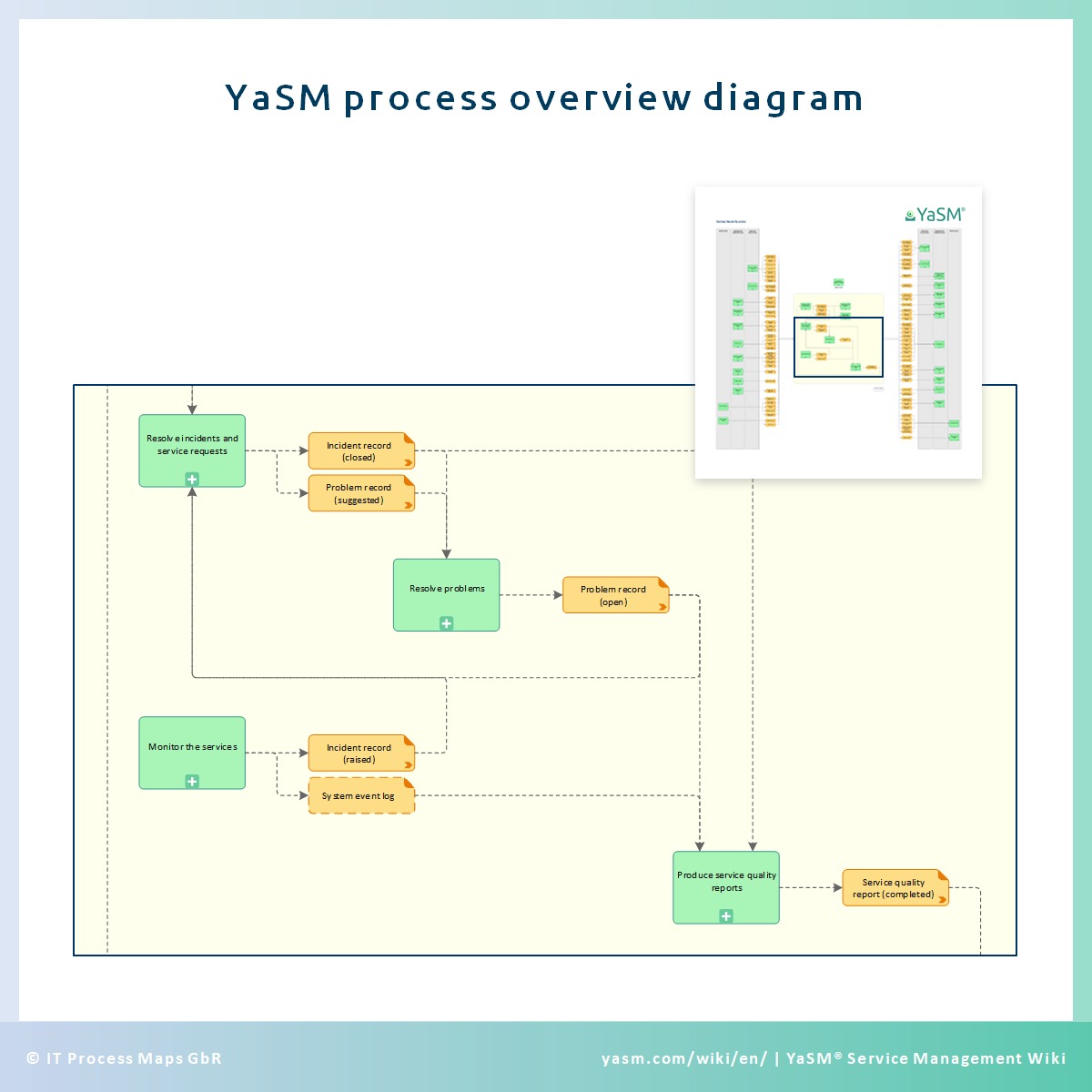 • Process overview diagrams depict the key information flows on a higher level of detail (see figure 2).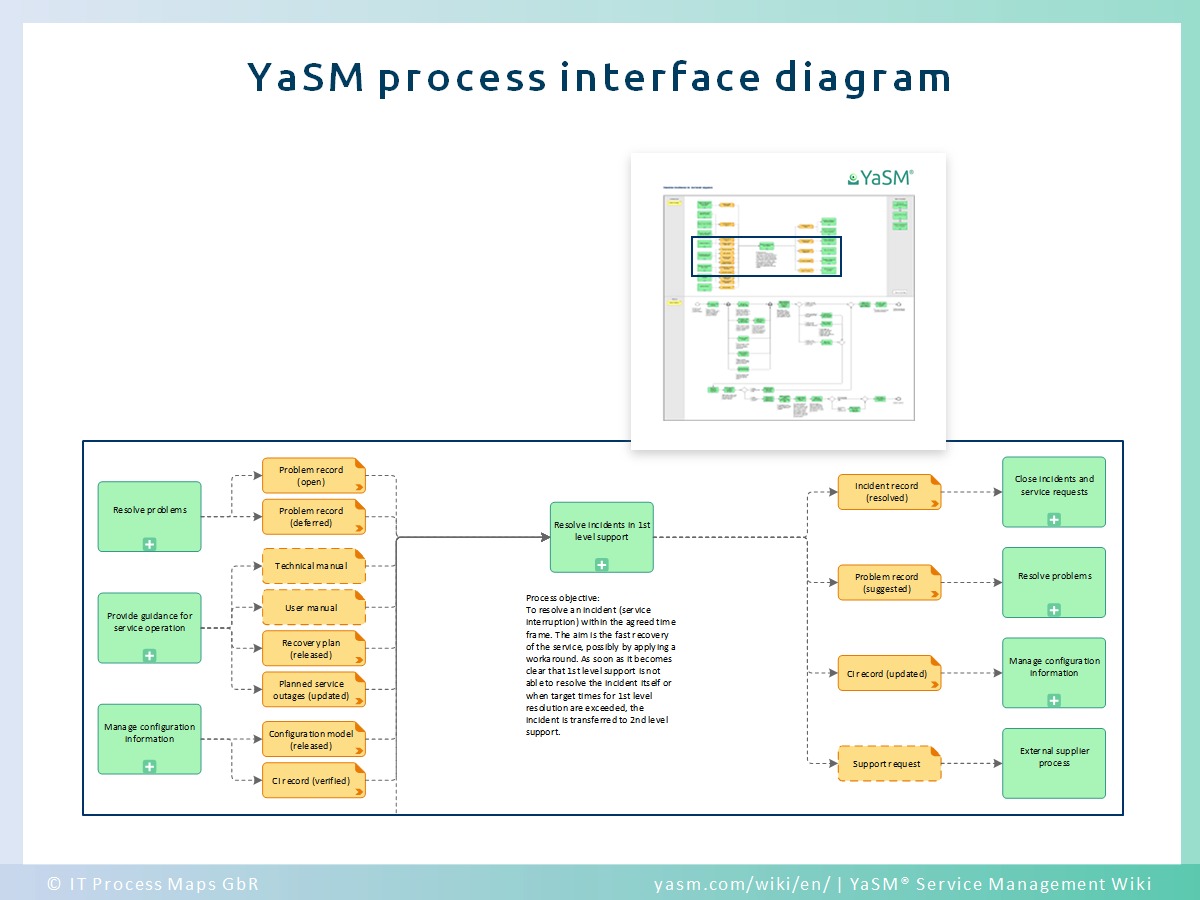 • The top areas of the flowchart diagrams provide a complete account of all inputs and outputs for each process on the lowest level of detail (see figure 3).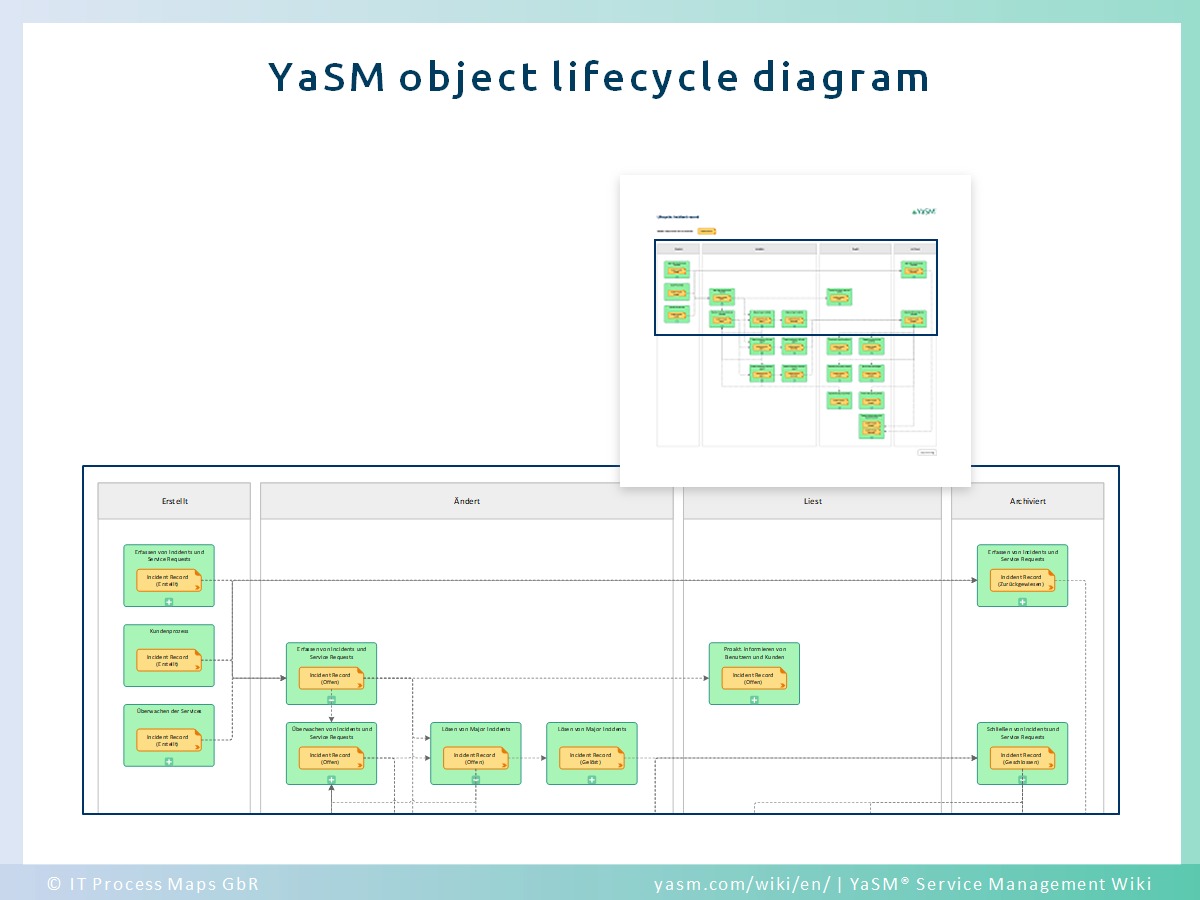 • Data object lifecycle diagrams depict for every YaSM data object in which processes it is created, updated, read and archived (see figure 4).

• A glossary provides definitions of the various YaSM data/ information objects.
• Checklists (YaSM document templates) describe the typical contents of the data objects.
It should be noted that it is important to define the process interfaces before designing the process internals: Specifying the activities inside a process is only feasible once it is clear which outputs must be produced and which inputs can be expected from other processes.
Nominating the process owners
Last but not least, it is also important to nominate the process owners who will be in charge of running the processes to be implemented.
To deal with this question at an early stage is of vital importance for the success of the project: The individuals who will later be responsible for running certain processes should be able to participate in their specification.
Results
Structured breakdown of the processes to be introduced
Documented interfaces of the processes to be introduced
Specifications of the process inputs and outputs
Assigned process owners.
Notes
Is based on: The YaSM Process Map. - Document: YaSM Implementation Guide.
By:  Andrea Kempter 
  and  Stefan Kempter 
, IT Process Maps.
Processes to be introduced or improved › Process interfaces › Process owners › Results